DISCLOSURE: THIS PAGE CONTAINS AFFILIATE LINKS, AND AT NO ADDITIONAL COST TO YOU, I EARN A SMALL COMMISSION IF YOU CLICK LINKS AND DECIDE TO MAKE A PURCHASE.
Affiliate marketing presents an interesting opportunity for those interested in making money by promoting products and services that they love and feel that their audience will likely be interested in.
If you are new to affiliate marketing it's a great way to start earning money via your online content. You can easily start monetizing your blogs, social media, and Youtube channels.
In order to start promoting offers, you can either search for companies that work to connect affiliate partners to companies who want honest reviews, promotional buzz, articles and videos created about their new product, or you can search for the company you are interested in promoting and search their website for a link to their affiliate program.  Some brands even work with multiple affiliate companies. In exchange for promoting products and services on your websites and social media, you'll earn a commission from the products that you sell.
You may be thinking that it's difficult to find programs that will accept you with a new blog, while this is kind of true, I'd consider it more of a Myth.

Getting Started in Affiliate Marketing and Blogging
Have you ever found yourself being intrigued or even jealous of how some people seem to excel at making money with their blogs and through affiliate marketing? It really is possible to start your blog and begin making money in as an affiliate. The main thing is that you make an attempt. The more time you spend on learning about affiliate marketing the better you will be able to promote and effectively persuade your readers that the products you are promoting are amazing and in many circumstances life-changing, and that's why you've decided to spread the word! It is important to understand that nobody can be perfect, but it is possible to become a great affiliate and start a money making blog.
The best way to begin is by putting your best foot forward and directing all your energy into your project, or at least as much energy and time as you are able. As long as you acknowledge that you are doing this to make more money for yourself and your family and you give yourself credit for being proactive and working hard you will build yourself up and with continued efforts and good proven strategy comes success.
Find and Implement a Success Strategy
You have to put effort into the blog posts that you write and understanding what your audience is interested in. Otherwise, you can never develop a trusting, interested audience. You can't sit on the couch while becoming an excellent runner. You have to get out there and practice running by putting your best efforts into it.
To start with you'll want to spend some time to understand what affiliate marketing actually is and what strategies are working for others. This really applies to this as it would to any new skill or understanding how to run a new software program, for example.
The first thing you'll need to do is to start your blog by getting a domain name, pick one that resonates with you and your niche. Then pick a hosting company and install WordPress. I personally went with GoDaddy for my blog and have been using them for years, it's a breeze for me to pick out my domains and view all my different sites on the main GoDaddy website since I run multiple blogs and sites. There are a variety of different hosting sites to choose from and I'll discuss a bit more about two options below.
Hosting with Your Affiliate Platform
While there are many different hosting options to choose from, a good option is to consider getting hosting from your affiliate platform, MaxBounty, actually offers website hosting starting at just $3.95 per month and an outstanding affiliate program. There's a lot of reasons to sign up with MaxBounty as an affiliate, in addition to one on one support from their affiliate manager who is there to help you with any questions you might have, they also offer weekly payments in a variety of different payment forms including Bitcoin and ACH bank deposits as well as PayPal for Us, Canda and other countries. I recommend setting up a Paypal account if you don't already have one because many affiliate programs will pay you this way.  MaxBounty's preferred method of payment is with Payoneer, that this is definitely another payment platform that you'll need to get set up with if you want to start getting paid quickly and easily online.
Watch this video to learn more about joining MaxBounty's affiliate program…
WP Engine Web Hosting
Another hosting platform I recommend is WP Engine, they integrate with outstanding technology partners like Google, AWS and New Relic, and optimize their technology for WordPress. WP Engine offers 24/7 customer support and will help you migrate your current website and they have the largest team of experts in WordPress that can provide you with support on building and customizing your website. All their plans include free migration and are built to service large amounts of traffic to your website. Read more about How Site Speed Affects Your Business .If you're planning on making money via affiliate marketing it's important to plan a blogging strategy that can handle getting a ton of viewers each month, the more viewers your site can handle the more money you're likely to make.
WP Engine makes it easy to speed up your site, increase your conversion rates, and improve your SEO.
Making Your Site Look Pretty and/or Professional
After you've set up the basics, you'll need a good theme. I absolutely have become enthralled with Creative Market.  I picked the theme for this blog from Creative Market and everything was super simple, from design to install. Creative Market also sends you free goodies you can download every Monday, plus they'll add bonus items if you purchase a lot of new products throughout the week. Their customer support is outstanding and they are very responsive and helpful. If you purchase a lot, this includes, stock photography for your blog posts, themes for your website, professional fonts for labels and products, and much more, it's a good idea to get the Pro Plan. They have great products and you can easily reach out to the sellers to ask questions if you are having a difficult time installing the products or customizing them.
I've found that the more products I'm purchasing and using on Creative Market, the more important it was for me to download Photoshop and Adobe Lightroom. After years of not having photoshop, I finally bit the bullet and started creating my Pinterest graphics and blog graphics with Photoshop. You'll find a lot of the goods on Creative Market are in Photoshop format so that you can edit and personalize them for your site, so if you become a heavy user of Creative Market you'll need to become familiar with Lightroom and Photoshop. I use youtube videos a lot for instruction on how to design in photoshop. Now that I'm doing that I've been able to really see a difference in the type of Pinterest Graphics I create and how my website looks overall.
Consider Taking a Course to Learn the In's and Out's of Successful Affiliate Marketing
There are some great courses that you can take to understand more about success in affiliate marketing, one that is highly recommended by MANY successful bloggers is How to Make Money with Amazon Affiliates, by Carolina King.
This course helps you get started making over $1000 per month even if your blog is small. Carolina King was making over a thousand dollars per month even when her blog has less than 10K views per month, and she was able to hone her approach and increase her revenue each month.
One good reason to partner with Amazon is that they are a high quality, trusted platform, plus since people are more likely to make a purchase on Amazon this means you'll be more likely to make money and Carolina Kings tells you exactly how to leverage this and make money by recommending quality products that your audience will be happy to find!
Another great course, this one is totally free, is the Make Your First Affiliate Sell Course, from Ana at The She Approach.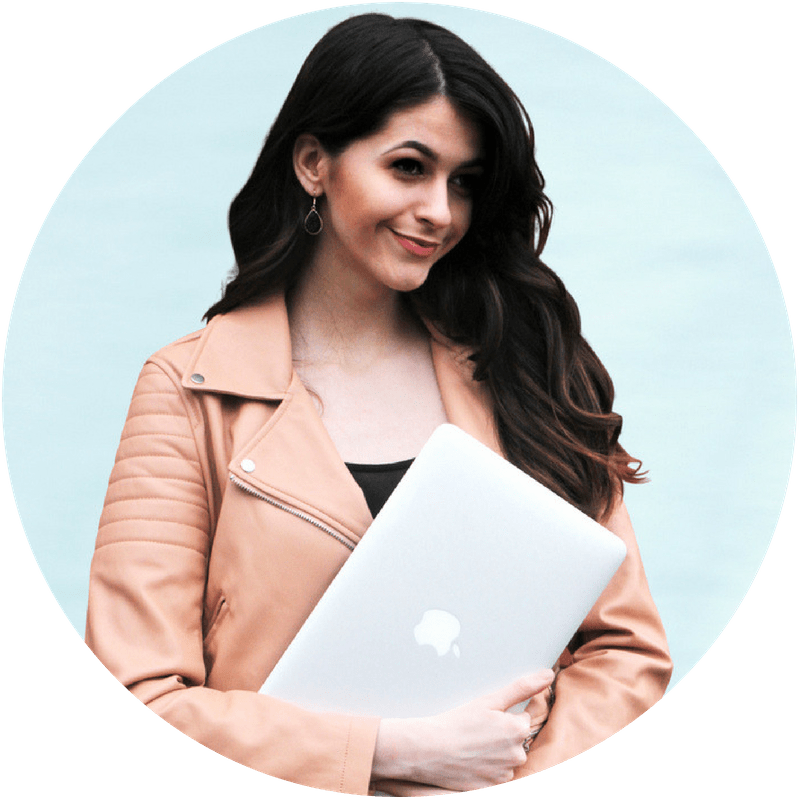 She is a teacher of women who are interested in increasing their blog traffic and income. She uses affiliate marketing to monetize her blog and has experience in teaching the strategies that actually work to bloggers who are want to make more money for themselves and their families. She's tried and tested many different approaches and has the information you need to be able to find success in affiliate marketing.
This is a great FREE mini-course if you are interested in becoming a successful money making blogger and writer. She teaches you tools you need in order to truly be of service to your audience instead of being salesy or sounding scammy.
Finding High Earning Affiliate Programs to Join
Another way to challenge yourself is by setting high standards. There are a variety of different programs and companies out there that you can promote, but it's really great when you can find the companies and products that you really like and let your readers know about those.  You can also use affiliate marketing as an opportunity to learn more about new products and popular products that your readers will be interested in. Give them a try and if you like them spread the word!
To really develop excellence you should be always open to learning new things and experimenting with new affiliate programs and platforms, and see which ones work the best for you. This may include learning from books or by taking courses. But it also includes being open to trying new things and working with brands that are interested in working with you. Be open to becoming an influencer in your niche!
Before you can really develop your excellence you must understand what You are all about. Do you know what your strengths and weaknesses are?
Developing a successful affiliate marketing strategy does not happen overnight. You need to be aware of your journey and learn from others who have done some of the hard work of figuring things out for you!
Some great affiliate marketing programs you can join are:
LingerieHero- LingerieHero is a lingerie website that has on-trend fashionable looks for women. It's a great website that features tons of new styles and has fabulous prices. They also work with influencers who want to promote their website. Contact them on their twitter page to get more information about getting paid to post on your blog about their website!
Amazon Associates – working with Amazon as an affiliate is a great way to recommend a variety of products, you can basically promote anything on the Amazon Marketplace plus Amazon's programs like Amazon Prime, Prime Pantry, Amazon Music, Audible and many more, plus you can create native ads, which look really snazzy and have higher conversions since they are product specific and allow you to pick out recommendations for your audience, like this,
MaxBounty– a very personalized affiliate program offering one on one support from an affiliate manager, website hosting, plus very high commisions. If you're looking for an affiliate program that will answer your questions and help you find offers that your audience will love, this is definitely a great affiliate program to sign up with.
Awin– Awin offers a super quick startup, and an easy to use interface, coupled with their awesome support team this is definitely a great place to find quality programs and products to promote.
ShareaSale– Join this program to promote great companies like Gymboree, Erin Condren, Reebok,  and many many more.
SendOwl– You can promote your own products and find affiliates for your products plus promote digital products and services from other bloggers.
CJ.com – one reason that this is a great program is that it has a much longer cookie period that some other programs which means if someone clicks your link and decides to make a purchase a month or two later, you'll still earn a commission, plus they have great offers with larger companies.
Rakuten Marketing- another program where you can find some of the big brands like Macy's, Walmart, and Honest Company, you'll be able to choose from a plethora of brands that you enjoy shopping with.
Creative Market– I love being an affiliate for Creative Market, because I'm so taken with the platform. You can promote products that you really like.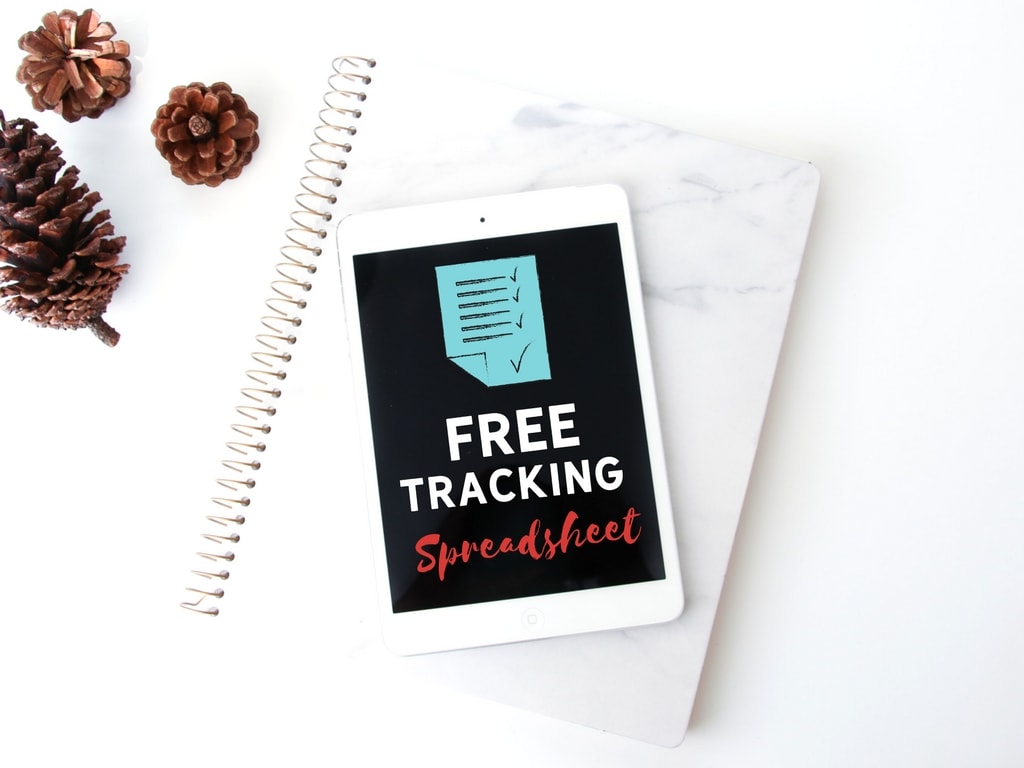 If you want to know more in depth, where to find affiliate programs specifically for your niche, then I would suggest purchasing a copy of The Affiliate Programs Master List, another product from Ana at the She Approach, and the list is only $29!
It will tell you exactly which programs to join and what platform they're on in order to promote products for your blogging niche, which will help save you time and you can easily organize your affiliate offers and links.
Using this list will help you tune into exactly what your audience wants and needs and will help you be able to get those interesting and new offers out to them quickly.
When you purchase the Affiliate Program Master List you'll find programs specifically for the following blogging niches:
Plus you'll get the free affiliate tracker which will literally be a lifesaver when your planning and promoting your offers.
Challenge Yourself
Life and blogging are full of challenges. These can be ones that you set for yourself, or they can be ones that life throws at you. With any challenge, you are going to make mistakes, and there is nothing you can do to avoid this. What you can do, is to learn from your mistakes. When something goes wrong, don't put yourself down, instead, think of what happened and learn from it. This way you will be more prepared the next time.
Comment below and let others know what programs are your favorite and which programs you've had success with, and share this post with others who are interested in getting started in blogging and affiliate marketing.
Want to join the conversation and leave a comment? Scroll on down and join in! All comments are appreciated!