Pinterest Group Boards
If you're interested in joining my available Pinterest Group Boards please make sure to follow me on Pinterest by clicking here and also follow the boards you are interested in joining. Keep the content you are pinning high quality, helpful, and make sure to repin other people's content regularly.
I want us to strive to have a high repin rate for the group boards, so this means we all need to be repinning very regularly to ensure our collective Pinterest growth. Only pinning your own content isn't the most successful pinterest strategy and repinning others posts and following other board contributors will really help us all grow together.
I have a few different group boards on a variety of topics so if you can choose which you want to contribute to or if you want to be added to all open boards!
THE FOLLOW GROUP
We are a group of bloggers who collaborate on social media sites to help each other grow our blogs, YouTube channels and other accounts! Join us in supporting fellow bloggers and social media influencers. Follow Bloggpromoo twitter account to get retweets and more eyes on your blog join in the daily Instagram and Pinterest threads. Follow others and comment on posts on blogs. If you're ready to join the group and be a valued contributor, you'll be added to the boards! Make sure to follow through with the comment threads, you'll get a lot of bloglove in return! 🙂
Open Group Boards:
These are the boards I currently have open to new contributors. Check them out and see if the content is similar to what you are interested in pinning. If your content isn't a good fit for these boards you'll want to check out other options for boards to join. I want to make sure that all the members of the group are happy and aren't getting spammed.
Start Making Money Right Now https://www.pinterest.nz/ErinElizaCotter/start-making-money-right-now/
#MillionDollarChallengeGroup 🙂 https://www.pinterest.nz/ErinElizaCotter/milliondollarchallenge-group/
Blog View Strategy https://www.pinterest.nz/ErinElizaCotter/blog-view-strategy/
Gardening https://www.pinterest.nz/ErinElizaCotter/gardening/
Baby & Children https://www.pinterest.nz/ErinElizaCotter/baby-children/
DIY, Crafting, Activities https://www.pinterest.nz/ErinElizaCotter/diy-crafting-activities/
Self-Love <3 https://www.pinterest.nz/ErinElizaCotter/self-love/
Hot Fashions & Designs- Group 🙂 https://www.pinterest.nz/ErinElizaCotter/hot-fashions-designs-group/
Gift Giving- Share an Idea! https://www.pinterest.nz/ErinElizaCotter/gift-giving-share-an-idea/
Crock Pot Cooking https://www.pinterest.nz/ErinElizaCotter/gift-giving-share-an-idea/
Ready to Join?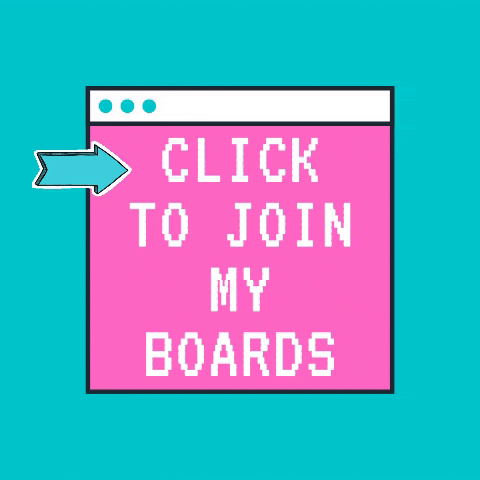 Learn More about Pinterest
If you are  struggling to grow your Pinterest account and get the views that you want to get to your blog, I've got a suggestion I think will help you!
You might be sitting there wondering if this will ever pay off. I'd like to recommend an amazing tool to help you reach the success that you are searching for.
Ana from The She Approach blog has created a really amazing ebook that will teach you all about how to get the kind of success that you are looking for. In the book you will learn how to get both blog traffic and regular blog readers from Pinterest and how to do the technical stuff like optimizing your Pinterest account and boards for SEO. Ana's ebook also goes over the ins-and-outs like how to pin, where to pin, and how often you should be pinning to get the best results from Pinterest. In additional you'll learn more about how to find more group boards than the one's I manage plus learn how to understand Pinterest Analytics.
It's time for you to find the success you are looking for on Pinterest!
If you're ready to kill it on Pinterest, make sure you've got a  Tailwind account, To get the most out of your Tailwind membership I highly recommend getting access to the Tribes and contributing and sharing the content from others regularly. That's really the key to what makes your Tailwind Strategy successful, one more reason to join tailwind is that they have just launched their Smart.bio which is such a killer tool to add to your Instagram account. It's literally worth it just for that.
Are you an Influencer?
make sure to check out my post on how you can start to turn your followers on Instagram and Twitter into cash and start building a reliable stream of passive income,  Learn how IG Models are Making Tons of Money
Editors Choice ✪
Want to make more money from your laptop? You may also like this post Easy Ways To Make More Money Online 
All comments appreciated!